The Highlanders' Museum is once again taking part in the Festival of Museums with a Family Heritage Day to take place on Sunday 20th May 2018. We will throw our doors open to the public with 'Behind the Scenes' tours and events.
Guests will be invited to visit the Highlanders' Museum Archives of documents, diaries, letters and photographs and our dedicated band of specialist volunteers will assist in researching Highlanders connections from the Seaforth, Cameron, Queen's Own Highlanders or Lovat Scouts.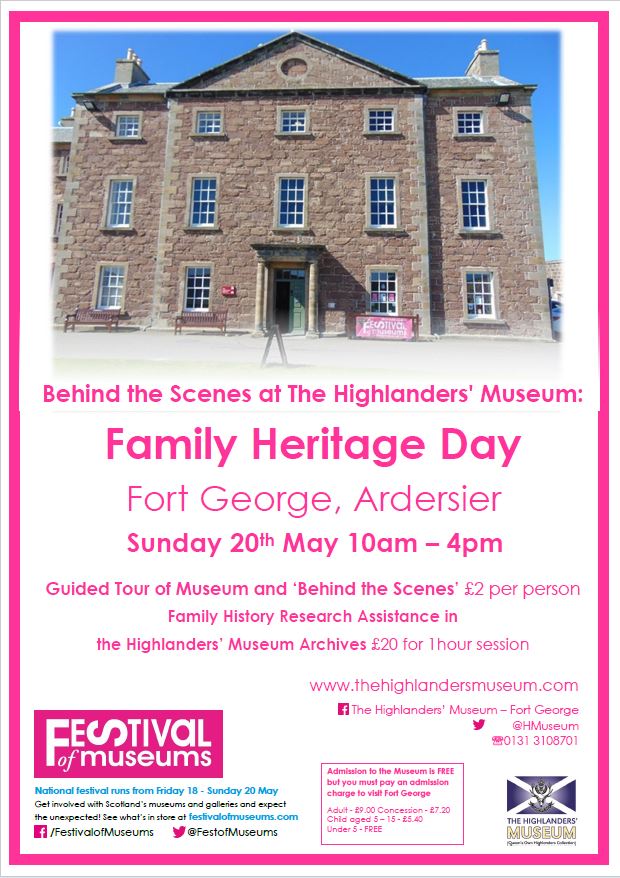 Staff and volunteers will offer exclusive 'Behind the Scenes Tours' of the stores of fascinating objects.
To commemorate the centenary of the end of World War One we will also have our very own Costumed Interpreter – WWI Sergeant Major training the new recruits in techniques of trench warfare including drilling and practising grenade-throwing.