Regimental Chapel plays host to thought provoking WW1 play!
This weekend (Friday 13th and Saturday 14th March) will see the Regimental Chapel at Fort George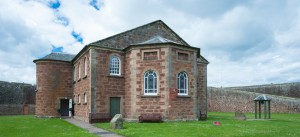 host "Sequamar" a WW1 play.  The play is in Gaelic but live English translation is available.  Sequamur tells the story of charismatic educationalist William J Gibson and how he inspired many of his pupils to go to war in 1914.  To snap up tickets for this event please click on the link below!