St.Valéry-en-Caux Talk by Brigadier (Ret'd) CS Grant
On Wednesday 15th February The Highlanders Museum hosted an illustrated talk on St.Valéry-en-Caux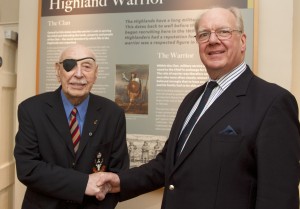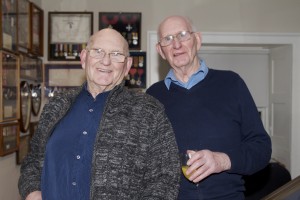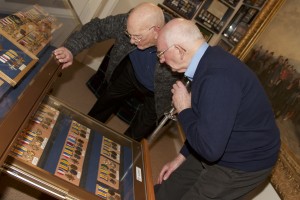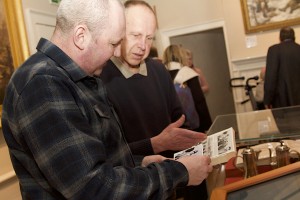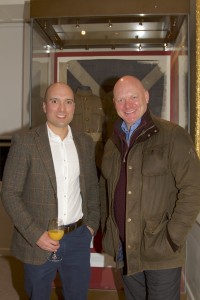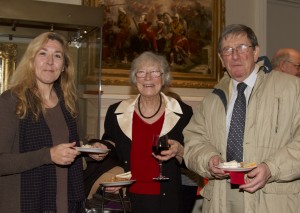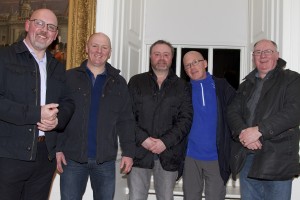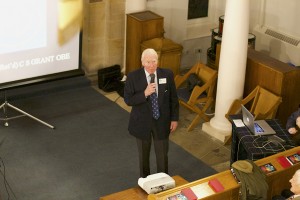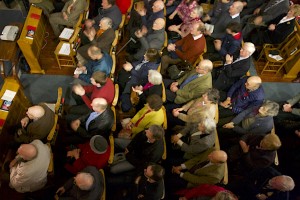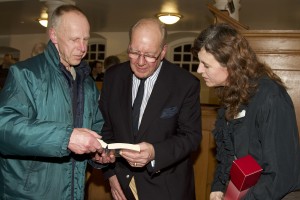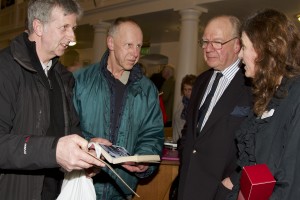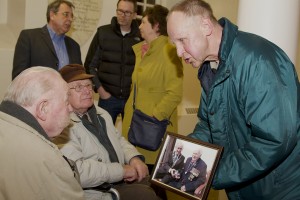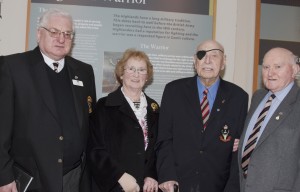 by Brigadier (Ret'd) C.S Grant, OBE. The evening began at 6.30pm with guests enjoying a glass of wine at the Museum before heading to the Chapel for the talk which was kindly supported by Walkers Shortbread and Robertson Group. The focus of the talk was the events leading up to the capture of much of the 51st Highland Division at St.Valéry-en-Caux, a story of tremendous endeavour and outstanding bravery by Scottish soldiers in one of the key episodes in World War Two.
It clearly struck a chord with many families and folk with connections to the Highlands. The talk was attended by over 180 guests, including two veterans of St Valery, Neil Wilson and Peter Black. Neil Wilson was in the 1/4 Seaforths, who was captured at St Valery and made a Prisoner Of War in Lambinowice, Poland (Lamsdorf) for the duration. Peter Black was in Unit 527 of the Royal Army Service Corp which was attached to the 51st Highland Division. He was also captured and made a POW at Hyderbreck, Germany for the rest of the war. We were very moved by their testimonies and the stories related by the many relatives of those who were at St.Valéry-en-Caux.
The following  was very kindly sent to us by Hector Munro, transcribed from the account of his father Captain Pat Munro of Foulis O.C. 'C' Company 4th Seaforths
My brother, Hector, and I were taken prisoner on 11th June 1940 at St. Valery (near Cherbourg) while serving with the (1st) Highland Division. I had been billeted with M. Laversin (Mayor of Lieres) and his wife, who had been extremely kind and hospitable, earlier on, during (I think) March/April 1940.
In some remarkable way, they had found out that we were both alive and well and had even located the column of Prisoners we were with and sent an "emissary", their brave and courageous grand daughter, aged 12, on a bicycle with a bag of food and a bottle of water for us. She actually found us in a column of perhaps 500-700 men, on the march under guard, heading North perhaps 50 miles from her home(!) and safely accomplished her mission, saying "I will be back with more food to-morrow".
She did indeed return late the following evening. However our guards had got wise to what was going on and, after trying, with amazing courage for a child, several times, she was caught in the act of handing over the food to us. She was hit with the butt of a rifle by a Kraut guard, knocked off her bicycle into a ditch, where the guard proceeded to crush her machine to twisted iron, by jumping up and down on it with his jackboots and then told her that she "would be shot if she tried again".
In floods of tears she left us saying "Grandpa and Grandma …. ET MOI  AUSSI will pray for you"!