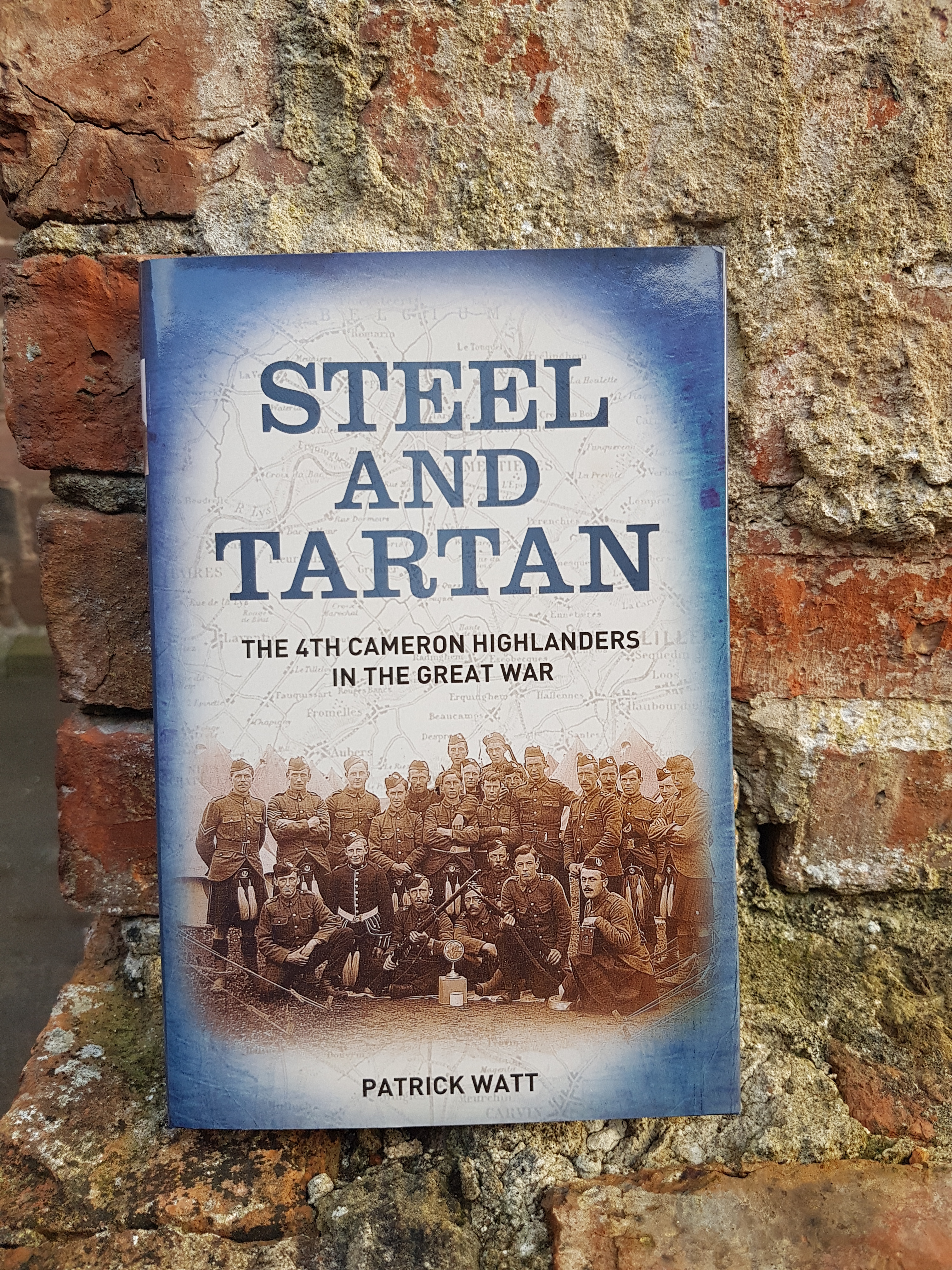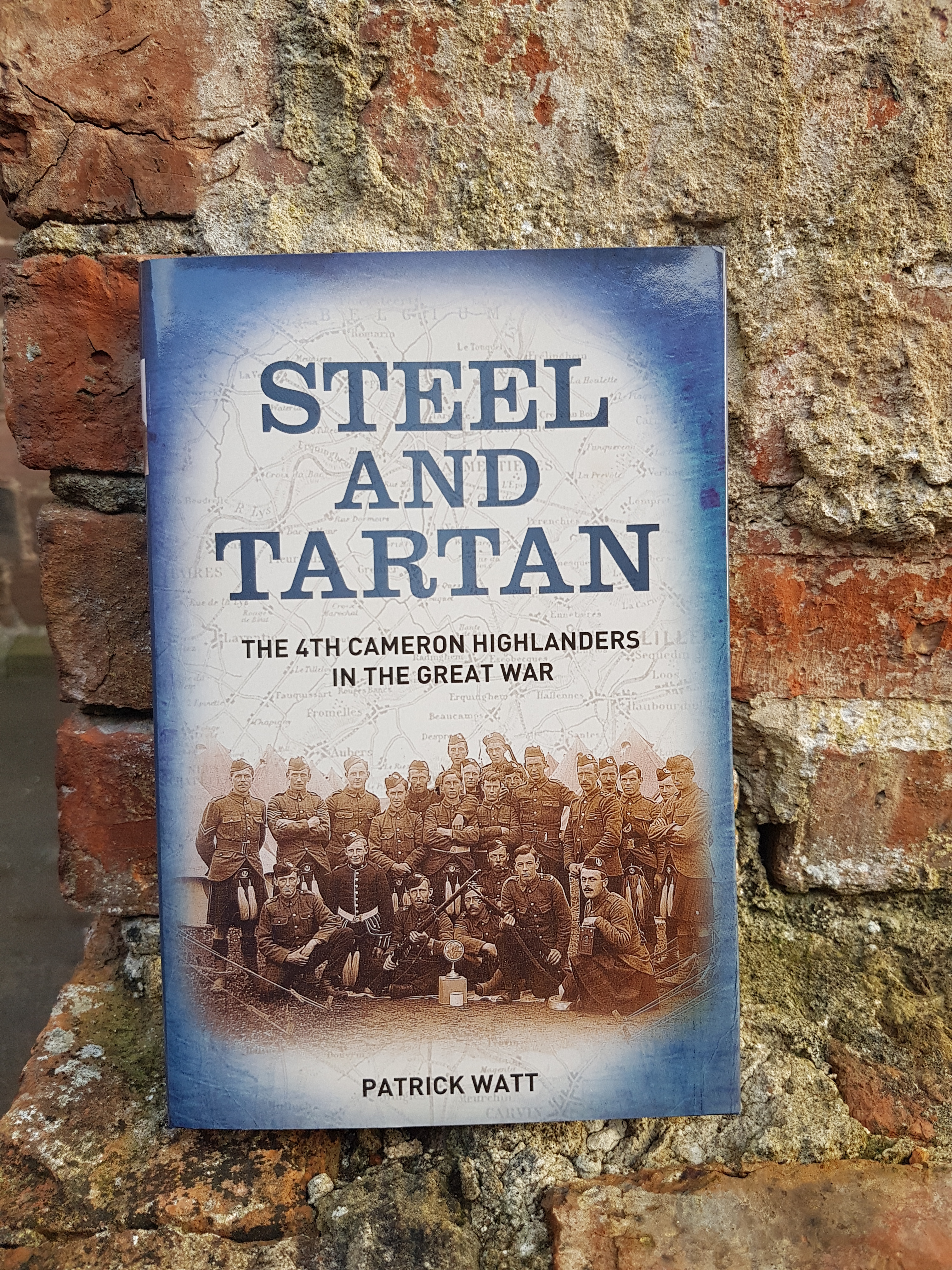 In the summer of 1914 Scotland prepared for war. Thousands of Scottish men of the Territorial Force rushed to their muster stations, eager to take the fight to the enemy. From the Highland market towns, picturesque, unspoiled villages and wild moorland, Scotland's sons volunteered to make the sacrifice for their country. This is the story of the gallant officers and men of the 4th Battalion, Queens Own Cameron Highlanders.
Steel and Tartan charts the adventures of the 4th Camerons from their training in Bedford with the Highland Division through the autumn and winter of 1914 to their eventual break-up in March 1916 at the hands of the British Army administrators. During their year in France the Battalion saw action in five major engagements. In March, after only ten days in the trenches, the Camerons took part in the Battle of Neuve Chapelle. In May they played a supporting role in the battle of Aubers Ridge and then, in what would be their defining moment , lead a headlong Highland charge at the enemy positions at Festubert. June 1915 saw the 4th Camerons fighting at Givenchy, while in September the Battalion fought gallantly at the Quarries during the Battle of Loos. Of the 1500 men who fought with the Battalion. over 250 were killed, and either buried in one of the many British war cemeteries in France or else left where they fell, their names etched on one of the memorials to the missing.
Using previously unpublished diaries, letters and memoirs together with original photographs and newspaper accounts, Patrick Watt tells the story of the Battalion and of the men of the 4th Camerons themselves, those 'Saturday night soldiers', who went so eagerly to war in August 1914.