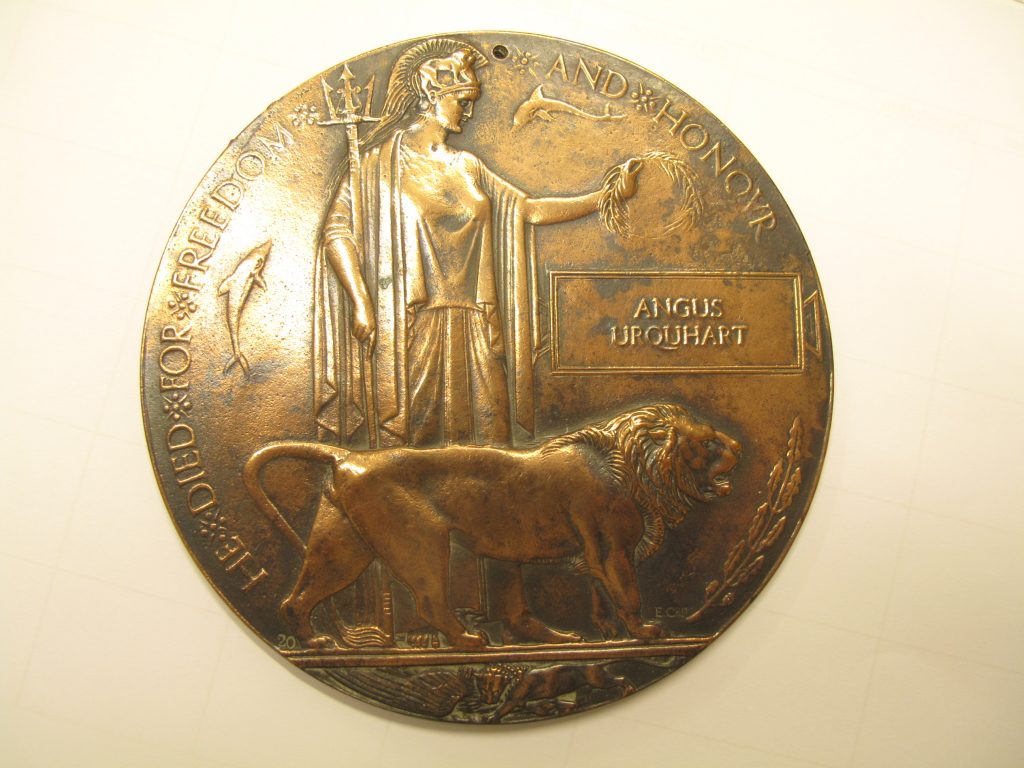 Memorial Plaque commemorating Lieutenant Angus Urquhart.
Lieutenant Urquhart was a solicitor from Inverness who served with the 4th Battalion, Queen's Own Cameron Highlanders during the First World War. He was killed in action on the 26th September 1915.
Memorial plaques were sent to the next of kin of service men and women who died during the First World War. Ranks weren't included on the plaque as a way to show that all those involved in the conflict gave the same sacrifice. The plaques were first manufactured in 1919 after a competition was held to decide on their design. The winning entry was by Mr Edward Carter Preston, which includes symbolic images of Britannia, dolphins and a lion.