Jul
27
Sat
War Come Home – Temporary Exhibition

@ The Highlanders' Museum
Jul 27 2019 – Feb 1 2020
all-day
This year's temporary exhibition, The War Come Home, briefly explores the impact of the First World War on those soldiers who had returned home with disabilities due to War injuries, sickness or wounds.
You'll find this exhibition on the ground floor of the Museum
Jan
25
Sat
Burns Supper at the Highlanders' Museum

@ The Highlanders' Museum
Jan 25 @ 7:00 pm – 11:00 pm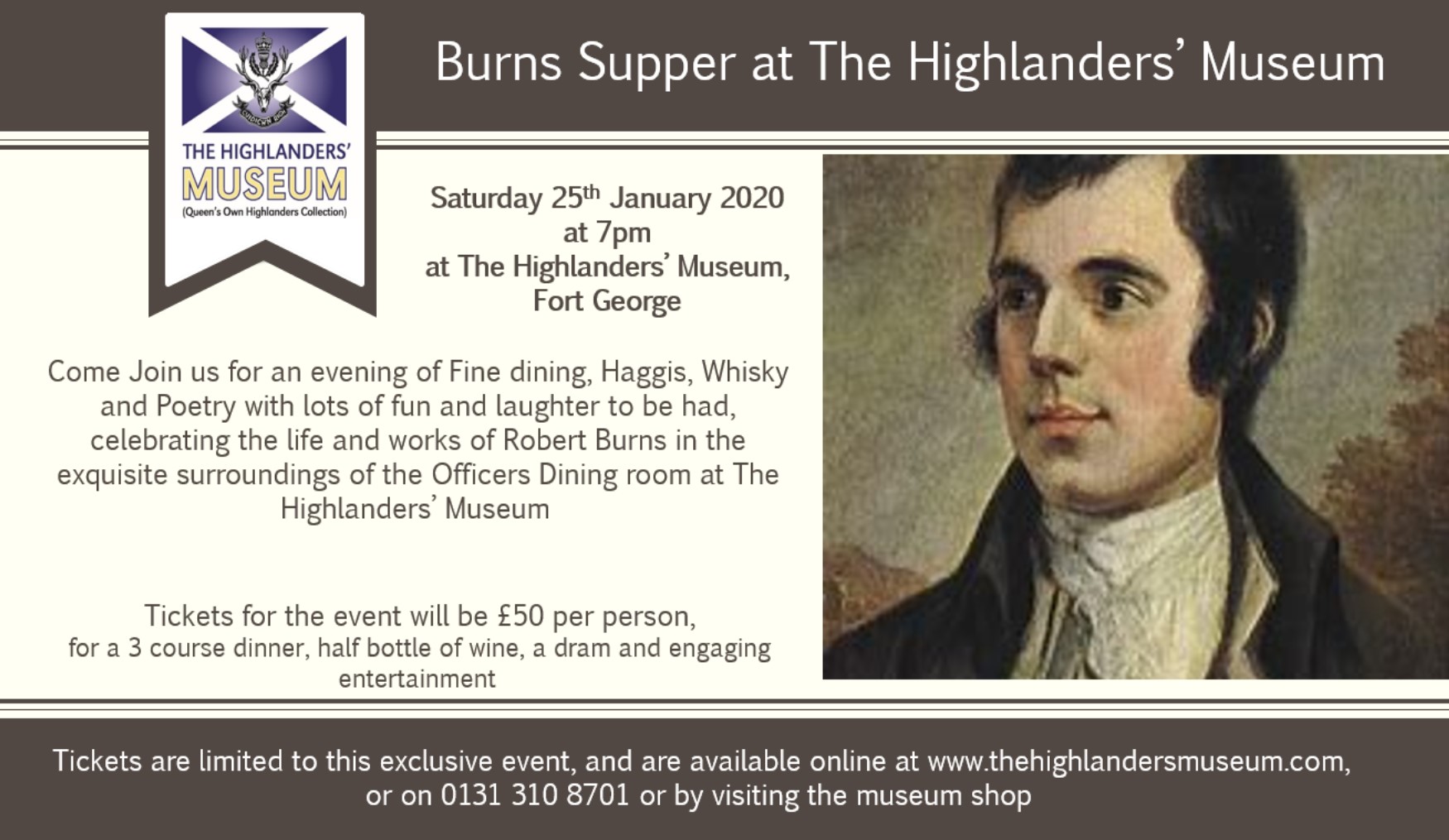 May
27
Thu
Collections and Conflicts – Facebook Live Event
May 27 @ 2:00 pm – 4:00 pm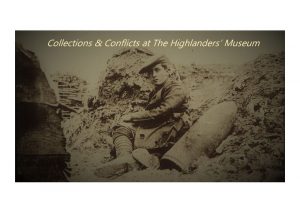 Join us as we venture into the world of digital engagement! The Highlanders' Museum is delighted to announce that our first live online event will be taking place at 2pm on the 27th of May 2021.
Hosted by author, journalist and army reservist Mike Edwards, the event will introduce you to a selection of fascinating objects as our staff and volunteers take you on a virtual wander through the museum with an A to Z of artefacts from the collection. We will also fill you in on some of the exciting projects we have been working on throughout lockdown, including our medal carousel project and our project to recreate a virtual reality World War II POW camp (in partnership with CUPIDO, HIE and The University of St. Andrews).
We also have some wonderful guest speakers lined up who will be presenting live talks with themes covering sport and war, POW escapes, and jobs on the Home Front. Keep an eye on our social media pages over the next few weeks for more information.
To join this not to be missed event please click on the link below to book your space!
https://www.facebook.com/events/243395637512014?ref=newsfeed