Tiger Tim in Flanders
A POEM BY ZEM ZEM
Although not specifically mentioned by name, the subject of Tiger Tim in Flanders is quite obviously the Commanding Officer of the 9th Seaforths, Lieutenant-Colonel Timothy Fetherstonhaugh. The poem describes an evening in the Officer's Mess where the Lt-Colonel holds court and berates his junior officers for their perceived shortcomings. Like many of Zem Zem's poems, it is undated, but one of the officers mentioned, Captain Haggard, joined the battalion in March 1916 and another, Captain Turcan, was wounded in October 1916 so most likely written between those dates. The battalion HQ was at Oosthove Farm, on the French-Belgian border, between January and May 1916 some 10 miles behind the front line and would have provided a reasonably comfortable billet in which the type of Officers Mess night suggested by the poem might have been held.
If we assume that the poem was written around April 1916 then Zem Zem would have been with the battalion around four months and it is clear that he had already taken a dislike to the CO. From the line "The doctor sits at my side and grins, but I've got my eye on some of his sins" he probably sensed that feelings were mutual.
The relationship between Medical Officer and CO was important to the health and welfare of the men, particularly in a Pioneer battalion when occupational health issues such as sanitation, poor nutrition and disease were more likely to reduce the battalion strength than death and injury from enemy fire. So why did these two men clearly not warm to each other? To answer that, we have to look at Lt. Colonel Fetherstonhaugh's background and career prior to 1916 and the clash with Zem Zem over "Who's that cutting my Stilton Cheese? Hang it mind what you're doing please"!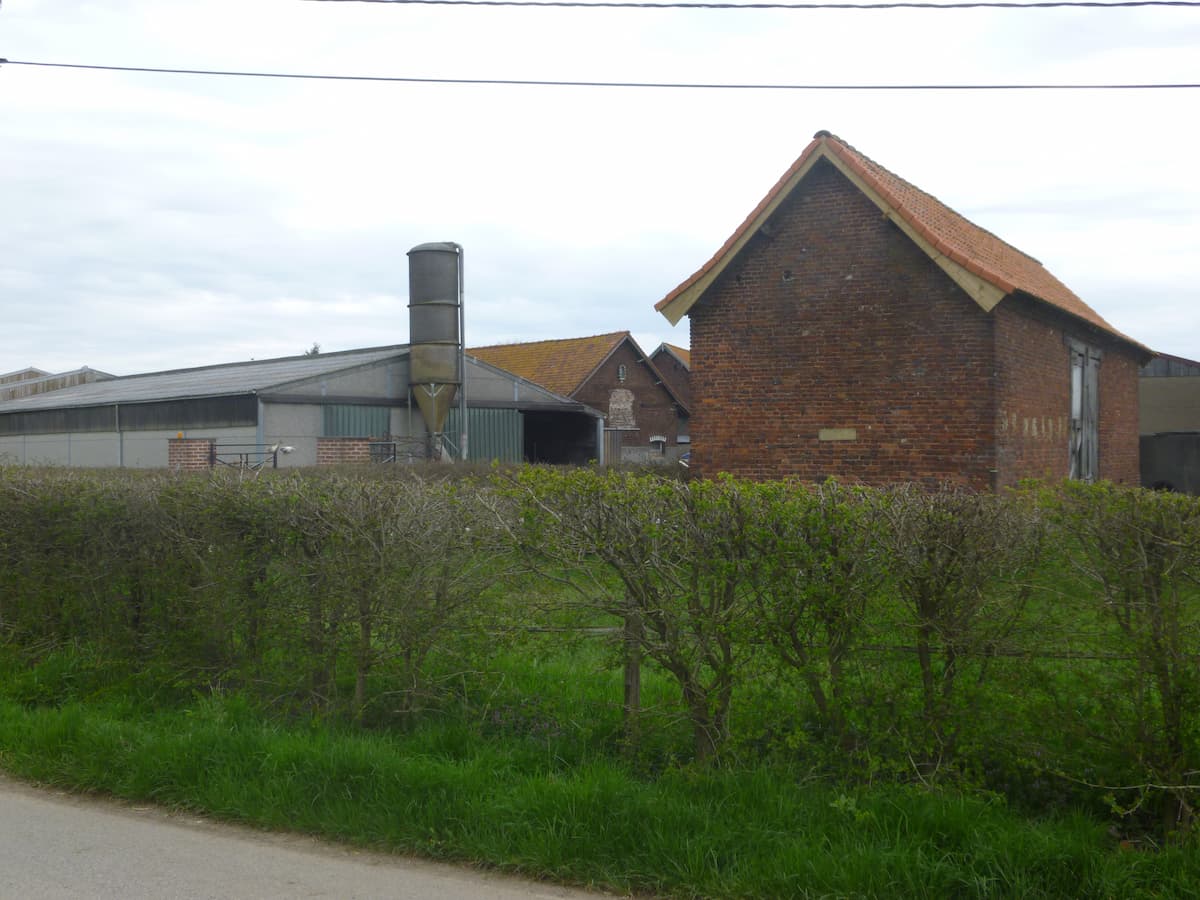 TIGER TIM IN FLANDERS
Zem Zem
A Nocturne(1)
Tiger Tim to Flanders went
A leader of men from Heaven sent,
He sat at his table and cried with scorn
"Whom shall I flay alive this morn"?
He stalked around his camp with an air sublime
With his Major(2) dogging his heels the time,
His voluminous breeks at every turn
Flapped round his massive Cumbrian stern.
He went to the kitchen, and said to the cooks
"I know more than the cooking books,
"I know how to cook everything that's eaten
"A damned sight better than Mrs Beaton"(3)
He's got the digestion of a horse
Or he never could manage Tabasco sauce(4).
He sat at his table and cried with glee
"Where's the man who dare disagree with me?"
"Youths who wear their hair too long
"Are Baanschutes, the term's not a bit too strong(5),
"I'll teach them this, and I'll teach them that
"But pipsqueaks they are and that's quite flat,
"If they're not damned careful what they're about
"To the Pioneer Depot I'll kick them out.
"But Addison Smith – that bally ass(6)
"And Stanley Jones are full of gas(7).
"They send me nothing but blithering fools,
"Pipsqueaks, Baanschutes, stupid mules.
"If I had my way with the people in Tain
"I'd kick their…pass the Perrier again(8)
"Who's that cutting my Stilton Cheese?
"Hang it mind what you're doing please.
"And those who'd like a slice of ham
"Must mind what they're at for I don't care a damn.
"I will have these things properly done.
"And if they're not you'll see some fun.
"If I take a dislike to a man you bet
"Out of here he has got to get.
"I once had a ham that lasted a year
"But this one won't last so long I fear".
"For the men in this mess are bally fools
"And won't keep any of my wise rules".
"Donaldson, why do you eat so slow(9)
"Twill be ten o'clock in a minute you know,
"You can't both eat and act as my chorus,
"You'll have to start half an hour before us.
"These bridegrooms are getting a terrible curse,
"In my opinion there's nothing worse.
Just look sat Griffith, he used to feel(10)
"A decent interest in a meal,
"But now about his affairs he goes
"With a face like, – well one hardly knows.
"And Master Petty's as bad as I fear(11)
Neither will get any leave for a year
"For one has married a wife called 'teeth'
"A story terribly hard of belief,
"And Mrs Asthma the other one's wed,
"I suppose they think I'm off my head.
"I'm sick of them both, but I hate to preach,
"My mission in life is merely to teach.
"Now Master Wylie take this to heart(12).
"The next time you on leave depart
"If you come back married, I'll make your life
"A heavier burden than ever your wife.
"There's Master Turcan who lives in bed
"He never gets up at all it's said(13)
"And Master Smail is almost as bad(14)
"A terrible thing for a growing lad.
"With deep distrust for the pair I'm fraught
"And I shan't be easy till both are taught.
"I never heard of a lie so big
"As Haggard's story about the pig,
"Come, come Master Haggard, that's enough
"I'll hear no more of this bally stuff.(15)
"The doctor sits at my side and grins,
"But I've got my eye on some of his sins
"I've only to say to him 'Have some cheese'
"And you'll see him as humble as ever you please(16).
"Now I'll have a go at the heathen Chinese,
"And then I'll write in my book you see
"For on 'Standing Orders' I'm writing a book
"In which if they'll only trouble to look
"A lot of ignorant officers new
"May learn from my wisdom what to do
"In all sorts of underseen…hullo!
"Now where did my officers vanish and go?
"The mess room is empty, except for me
"But I don't care a toss you see
"I'll have some more whiskey and damn the Hun
"And wish that my life in the Army were done.
"For I'd like with these talkative chaps to dispense
"And have an intelligent audience.
"Hullo, this Perrier bottle's dry
"But I know it is vain on Rouse to cry,
"He's gone to bed the sleepy lout(17)
"And now the infernal lamps going out.
I'm afraid it's too late to butter some eggs(18)
"And the kitchen's so dark I should bark my legs.
I suppose I shall have to go to bed,
"And the rest of my wisdom will be unsaid.
Read Notes
1 A Nocturne, from the French meaning a painting of a night scene, in this case dinner in the Officer's Mess.
2 Major Lumsden, his second in command.
3 Mrs Beeton's 'Book of Household Management' was published in 1861 and became the generic reference to an authority on cooking.
4 Tabasco sauce and other condiments were a staple of the officer's mess to enliven the often bland nature of the food served
5 A 'Baanschute' is the German infantryman's helmet, most often seen in a WWII context but actually first worn in WWI. It is being used here as a derogatory term for men who had grown their hair too long and curled over the collar, like the shape of the helmet.
6 Major C.L. Addison-Smith was the acting Lt.Colonel and CO of the 9th Battalion depot in Tain. He was later Lt Col. of 3rd Seaforths and chairman of the Seaforth Highlanders Association
7 Lt. W.H.Stanley-Jones was the Adjutant at Tain, having been promoted from the ranks. He was later appointed Director of Army Accounts and Quartermaster General, Northern District Irish Command in Belfast, and was awarded an OBE.
8 Almost certainly Laurent-Perrier champagne, not the gassy mineral water of the same name. The Champagne wine region is only 150 km from Arras and so a good supply of champagne would have been readily available.
9 2nd Lt. Robert Frederick Donaldson. Transferred from the 9th Bn. to the general list in March 1917
10 Lt. Geoffrey Comber Griffith had married in July 1915
11 Captain William Petty had married Helen Edith Walford whilst on leave in February 1916. He was 31 years old and at the time this poem was written his wife was pregnant, so the Lt-colonel was being a little harsh!
12 2nd Lt. Kinloch Wylie joined the 9th Bn in October 1915
13 Captain J.S.Turcan was wounded in October 1915 but rejoined the 9th Bn. in March 1917 only to be wounded again in May 1917
14 George Somerville Smail was a 22 year old 2nd Lt when this poem was written. He had been promoted to Major by the end of the war. He collated Zem Zem's poems and his son-in-law donated them to the Highlanders Museum upon his death in 1982.
15 Captain David Haggard was wounded and repatriated to England in March 1917. The details surrounding the pig remain a mystery
16 Here Zem Zem is hinting at the reasons behind his falling out with the CO.
17 Rouse was probably the Officer's Mess steward
18 Buttered eggs was Mrs Beeton's version of very buttery scrambled eggs served on toast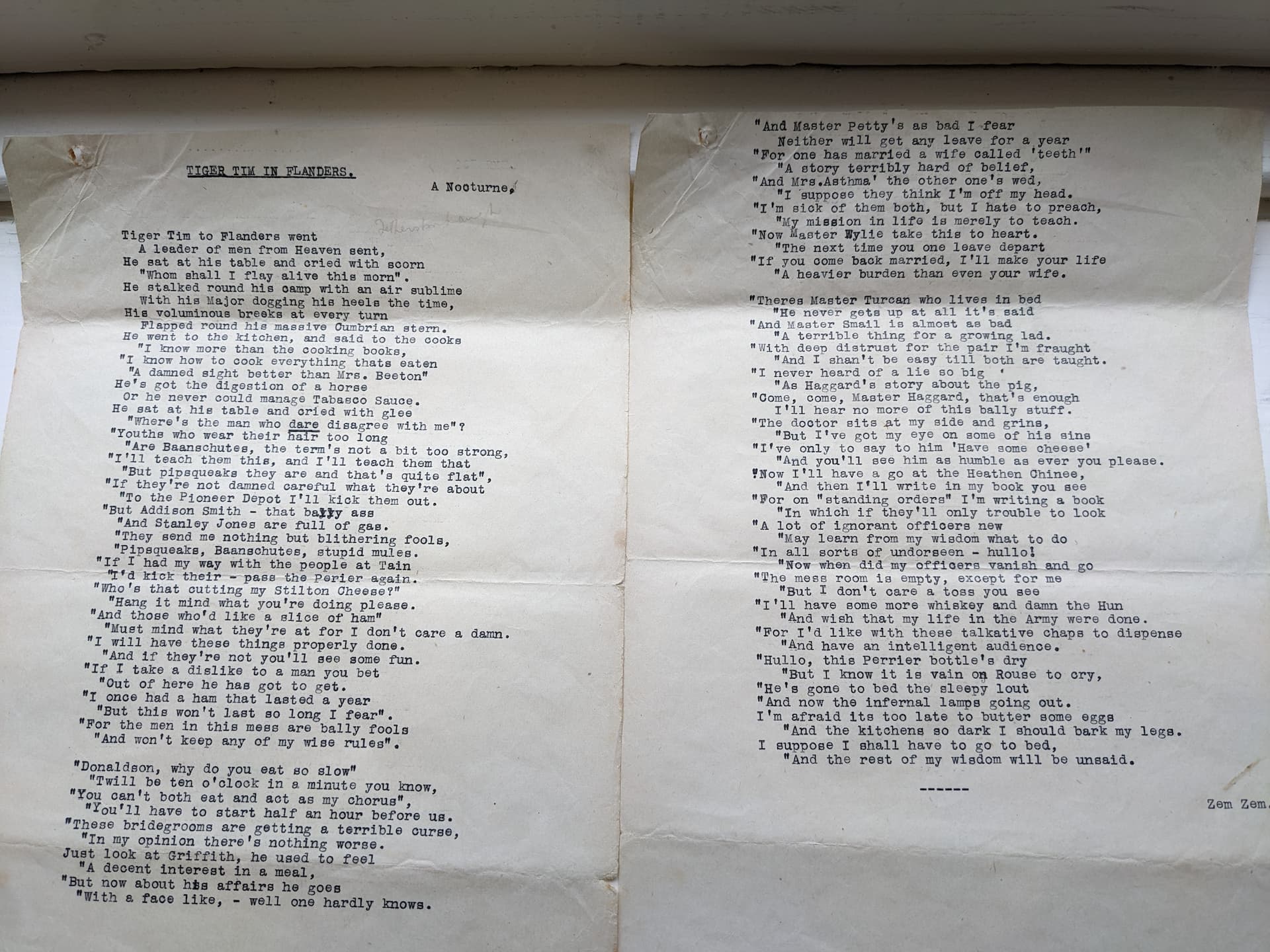 Colonel Fetherstonhaugh was born on 1st January 1869 at Kirkoswald, near Penrith in Cumbria. He was christened Timothy in accordance with a long-standing tradition for first born sons of the family. His father had been a Lieutenant in the 13th Hussars and later a High Sherriff of Cumberland and Deputy Lieutenant of the County. His mother was a younger daughter of the 3rd Lord Dorchester. The Fetherstonhaugh's were descended from a branch of the Northumberland Fetherstonhaugh family that had first come to Kirkoswald in the late 16th century. The family were ardent Royalists during the English Civil War and an ancestor, also called Timothy, had been beheaded at Chester in 1651 having incurred the wrath of Oliver Cromwell.
The Timothy Fetherstonhaugh of this poem had made the army his career. He joined the Leicester Militia in February 1887 and two years later, aged 20, was commissioned as a 2nd Lieutenant in the Seaforth Highlanders. We don't know why he chose the Seaforths over his home county regiment, but he was soon on active service with the 2nd Seaforths on the North West Frontier in India where he took part in the in the second Hazara expedition in March 1891. Promotion to Lieutenant followed in December. The battalion returned to home in 1893 but was sent back to India in 1895 to take part in the relief of Chitral, with Fetherstonhaugh acting as assistant field engineer.
On return to the UK, Fetherstonhaugh was promoted to Captain and took part in Queen Victoria's Diamond Jubilee parade through London in June 1897. The battalion was stationed in Dover for the next 18 months, giving the newly promoted Captain Fetherstonhaugh plenty of occasions to visit the family's London home in Green Street, Park Lane and enjoy the social life of a Victorian army officer. In December 1898, just a few days short of his 30th birthday, he married Miss Nancy Carr-Lloyd, daughter of James Carr-Lloyd and Alice Wodehouse, at St Pauls Church, Knightbridge. The Penrith Observer carried a detailed report of the wedding, including a dinner held by his tenants in the Fetherston Arms Hotel in Kirkoswald to celebrate the event. The factor, a Mr T.Birkett, gave a brief speech noting that "Captain Fetherstonhaugh had endeared himself to all with whom he had come in contact (applause). As they knew, he had adopted the profession of arms, and had already seen considerable service. In whatever he had had to do Captain Fetherstonhaugh had borne himself in such a way that they would feel proud that he was a Cumbrian, and that there was such a man left to protect our country rights (applause)."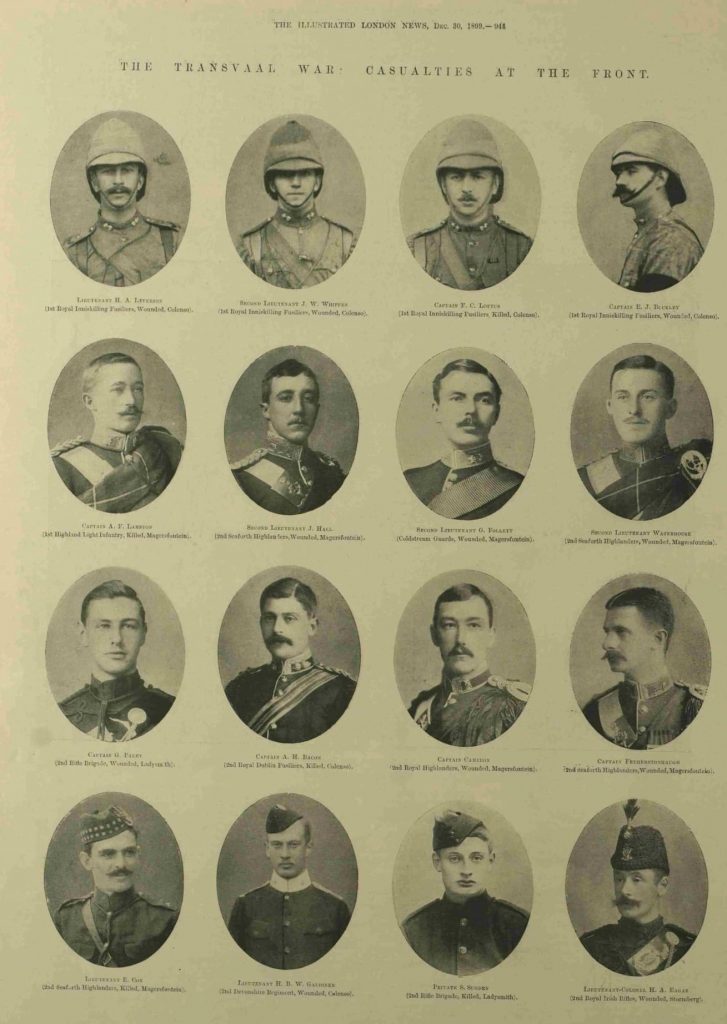 The Carr-Lloyds were an old Sussex family descended from Dr Robert Carr, Bishop of Chichester and Sir James Lloyd, Baronet of Lancing. Nancy's father was a captain in the Royal Sussex Militia and her grandfather had been a Colonel in the Royal Artillery and an Aide de Camp to Queen Victoria. So the new Mrs Fetherstonhaugh would have understood the sacrifices of an army officer's wife when only a month after the wedding the battalion moved to Fort George for the prospect of garrison duty on home turf. There the battalion furnished the Royal Guard for the Queen at Balmoral, marched through Easter Ross and Nairnshire on a recruiting tour, and received its Seventh Stand of Colours from Queen Victoria at Balmoral on 29th September 1899.
It is doubtful that Nancy spent much time in married quarters at Fort George as she was soon pregnant and on 7th October 1899 delivered the son and heir, another Timothy, at home in London. Whether his father was present is not reported but he was there at the christening on 2nd November in the same church as his marriage 11 months earlier. It was a short-lived sojourn. On 11th October war had been declared between the British government and the Boer Republic and the 2nd Seaforths were hastily mobilised, sailing from Glasgow on 20th October. Captain Fetherstonhaugh was soon in South Africa and with his battalion at the disastrous (for the British) Battle of Magersfontein on 11th December 1899. Stranded on the rocky approach to Magersfontein kop, the Highland brigade was caught in the open by withering Boer rifle fire and suffered over 900 casualties, amongst them Captain Fetherstonhaugh, who was seriously wounded.
After a lengthy recuperation he returned to Scotland in 1901 as Adjutant to the 1st (Ross-Highland) Volunteers, a reserve Battalion for the Seaforths based in Dingwall and where in 1902 he established the 2nd Seaforths Veterans association. His final appointment was Commandant of the School for Instruction of Auxillary Officers in Edinburgh, before retiring from the army in 1909 after a distinguished 22 year career.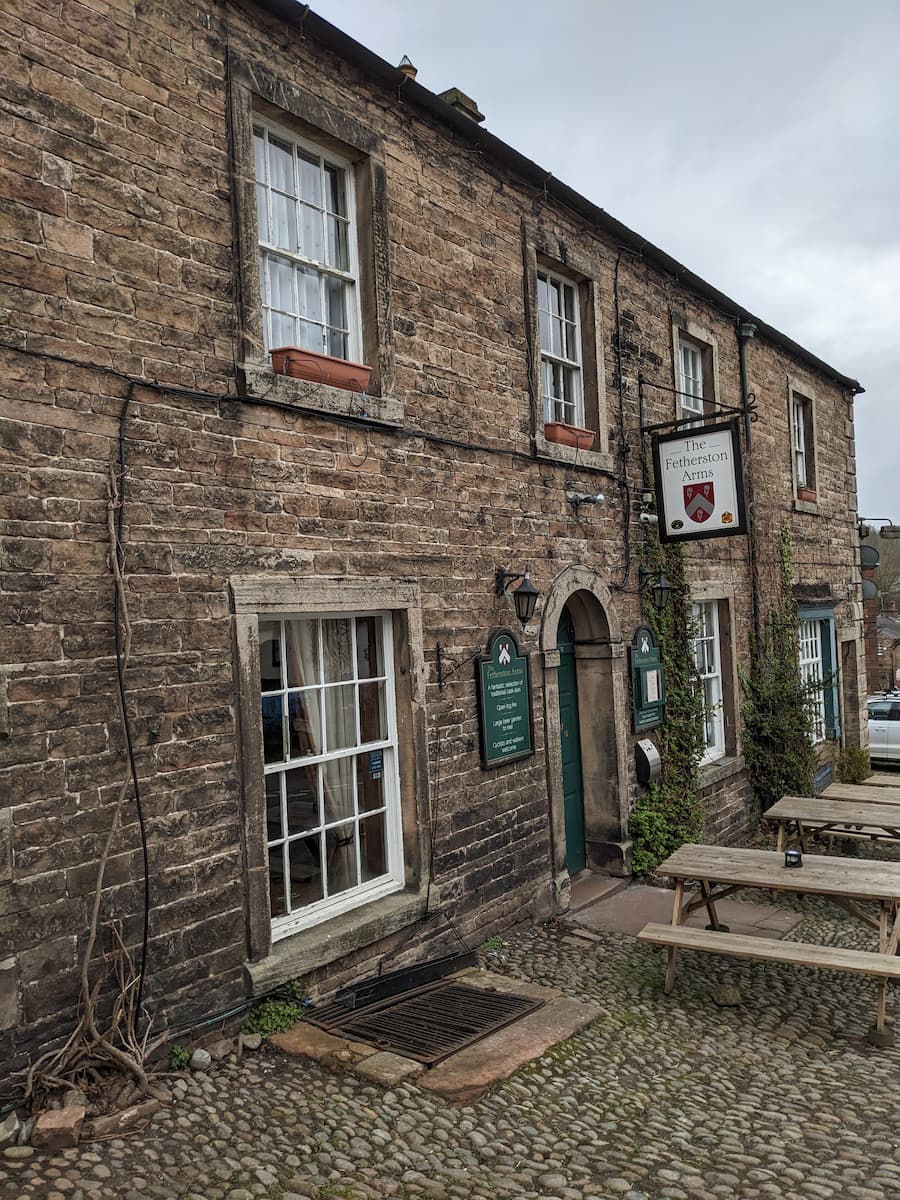 By 1914 Fetherstonhaugh was a pillar of the Cumberland establishment, a deputy lord Lieutenant, Captain in the yeomanry and a Commissioner for the Boy Scouts. Retired from the army (although still on the reserve list) and with two young daughters in addition to his son, Major Fetherstonhaugh would have felt very settled in his peaceful country life. The imperial tensions in Europe barely registered in Cumberland, so it would have been a shock when war was declared on 3rd August and a weary acceptance of his recall to the Army active list.
Made up to Temporary Lieutenant Colonel and Officer Commanding 9th Seaforths, he was quickly in campaign mode and on 13th August, just days after rejoining the regiment, in a letter to the Lancashire Evening Post he wrote: "The Highland women are saying they will get in the harvest, and plough, and sow, for just as many years as it takes the men to beat the Germans. I hope the Cumberland women will do the same."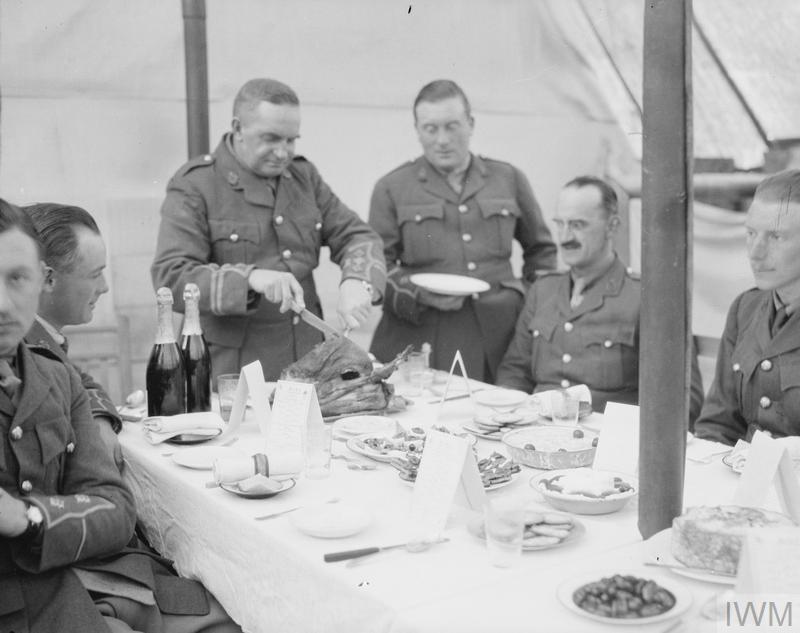 By April 1915 he was even more forthright, writing to his estate office in response to a request for money to buy prizes for a whist drive in support of the Church Institute building, of which he was a Trustee:
"Sir, From the way in which the men eligible for service so carefully avoid recruiting meetings, and the ridiculously short roll of honour that Kirkoswald can only show, it is evident that a Church Institute is not so much needed there, as an establishment to rid patients of the microbe which affects the fearful unpatriotic spirit in time of war, which prevents them from taking on the risks of personal service."
Clearly, Timothy Fetherstonhaugh was not afraid to voice his opinions and so it was that the 45 year old Lt-Colonel now found himself in the Officers Mess with a 35 year old medic from Fife, a man whose upbringing could not have been more different. Comparing photographs of them both, the dutiful expression on the stern army officer contrasts with the inscrutable, smiling civilian doctor. To the former Medical Superintendent of the Fife and Kinross asylum, the formality of the officer's mess that the Lt-Colonel presided over in the midst of the mud and mayhem of the Western Front must have seemed more crazy than many of his former patients. And at a time when Britain still observed an overtly class-based social structure, a personality clash between the temporarily commissioned Medical Officer and his Regular Army Commanding Officer was perhaps inevitable.
By Craig Durham, The Highlanders Museum (Queen's Own Highlanders Collection) Volunteer
ENJOYED READING THIS BLOG POST? DISCOVER EVEN MORE AMAZING STORIES…