Fort George Regimental Chapel
Your wedding should be one of the most unforgettable days of your life – so why not hold it at Fort George and The Highlanders' Museum (Queen's Own Highlanders Collection)? We can help you to mark your special celebration in a unique, stunning venue, enriched with Scottish history. Steeped in history, this remarkable site has a series of features that encapsulate the traditions of old as well as the beautiful Moray Firth setting for which Fort George is known.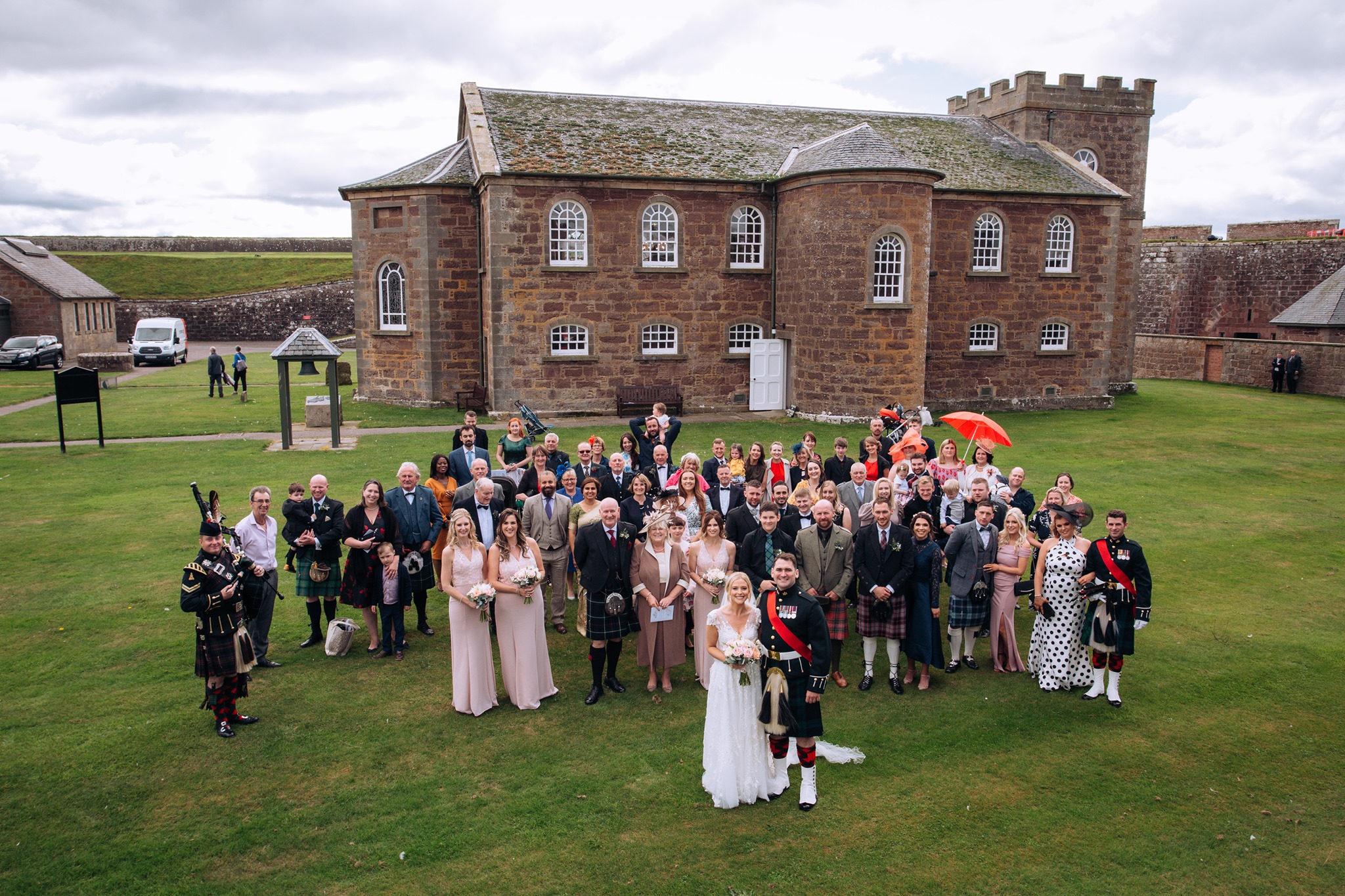 FORT GEORGE REGIMENTAL CHAPEL
Like the rest of Fort George, it's Chapel exudes historical charm. In 1881, it became the regimental church of the Seaforth Highlanders and today is the church of the Queen's Own Highlanders (Seaforth and Camerons) as well as The Highlanders, 4th Battalion Royal Regiment of Scotland (4 SCOTS) and the garrison church of the resident Battalion, which is currently 3rd Battalion Royal Regiment of Scotland (3 SCOTS).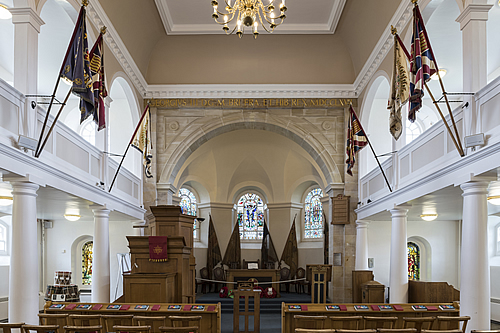 CHAPEL FEATURES
The Regimental Chapel is an atmospheric place of worship filled with memorials and Regimental Colours that were carried into battle. The chapel is adorned with some of the old Regimental Colours, which give the venue a very majestic, special atmosphere.  The ground floor holds up to 130 people, with more seating available upstairs if required. The chapel is set in acres of lawn, ideal for marquees.
For more information on weddings, or to book an appointment to view the venue please contact us below or call Iris Thompson Burton on 0131 310 8702
Please note the Chapel has been dedicated solely for the purpose of Christian worship. All services that take place in the Chapel should be led by ordained Christian minsters from recognised mainstream Christian denominations only. Those wishing to marry at the Chapel should also have a regimental connection.